Daisy Dukes 'n Cowboy Boots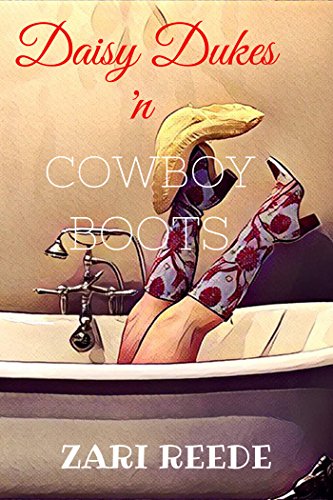 Praise for Daisy Dukes 'n Cowboy Boots
The latest from Reede, [Daisy Dukes 'n Cowboy Boots], is an entertaining contemporary romance that offers likeable characters, well-developed settings, and a generous dose of Southern Charm. Ferina and Nolan are strong protagonists whose relationship grounds a multilayered plot. The supporting characters are equally well-draw, especially Wayne and Frank. The setting is a central element of the story, and Reede creates a vivid portrait of Brewster County that not only includes Ferina's beloved ranch, but also the Dixie Diner, a popular local restaurant. . . . A breezy romance that may appeal to fans of Jodi Thomas or Anna Schmidt.
 – Kirkus Review
Daisy Dukes 'N Cowboy Boots is a charming, touching, and downright delightful story, filled with enchanting characters and hilarious situations—a thoroughly enjoyable read.
– Regan Murphy, Reviewer
The story is cute, funny, and heartwarming, with some nice spicy love scenes to top it all off. If you're into Chick Lit at all, you're going to love it!
– Taylor Jones, Reviewer