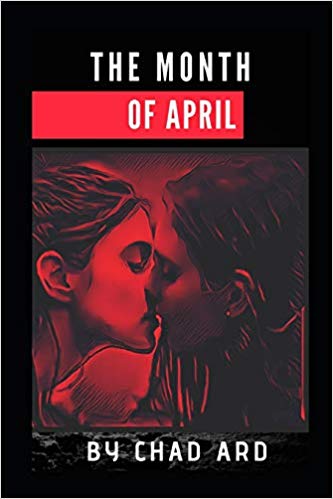 In The Month of April, the main character, April Boyd finds out her mother has died and returns to her hometown with her girlfriend, Abby. Her mother left instructions to cremate her body, take the ashes to New Orleans, and scatter them in the river in front of the Jackson Brewery. Inside a box of personal items, they discover an account April's mother had written about her trip to New Orleans the year before April was born.
They read about how April's mother, Dani met the love of her life in the Crescent City. The account, entitled "The Month of April," chronicles the couple's brief time together and what transpired afterwards during Dani's time in the military.
Though grief-stricken after reading the sad tale, April understands her mother better and feels closer to her. Caring for her girlfriend and emotionally moved, Abby encourages April to take steps to bring closure to the tragedy and together, they investigate the occurrences and right twenty-year-old wrongs.
As a fan of epistolary books, I especially enjoyed the sections of Dani's story. The setting descriptions transported me to a city I've briefly visited, but never had the opportunity to tour. Ard's admiration of Raymond Carver is evident in his writing. I would characterize this novella as dirty realism. The sparse, unadorned prose conveys the author's meaning succinctly. As a poor, unwed mother, Dani epitomizes the kind of characters which populate the genre. I found the dialogue somewhat flat, however, that too, could be attributed to an aspect of realism. I do not typically read this style of writing and the fact that I found the first few pages too compelling not to finish reading the novella says much about this author's exceptional writing ability.